Sacramento Commercial Lighting Contractor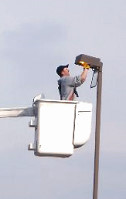 Electric Man Electrician & Sacramento Commercial Lighting Services
The Electric Man is a Sacramento Commercial Lighting Contractor. He is your go-to electrician for all of your commercial lighting services and repairs.
Burned out exterior lights send out a message of irresponsibility and an unsafe environment to your prospective customers.
The Electric Man can keep your property looking respectable. He keeps the parking lot pole lights glowing brightly. As a Sacramento Commercial Lighting Contractor, he is here to handle those tasks for you.
The Electric Man can maintain all of your outdoor lighting equipment and parking lot pole lighting. As a licensed electrician he can perform other electrical repairs as needed.
The Electric Man offers professional residential and commercial electrical troubleshooting and repair. Proudly serving Sacramento and outlying areas since 1975.
Serving the Electrical needs of:
Property Managers and Owners
Office Buildings
Retail shops, Restaurants and Strip Malls
Industrial and Warehouse Complexes
Car Dealerships
Home Owner Associations
Facilities Managers
Homeowners – residential electrical repairs & installations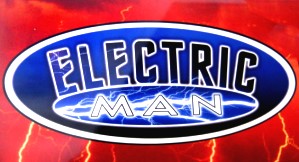 Sacramento Commercial Lighting Contractor Services
LED Retrofits
Pole lighting maintenance – bulbs and ballasts changed
Electrical contractor
Commercial lighting maintenance

Electric

 service
Flood light repair
Electric repairs
Pole light service
Electric sign maintenance
Outdoor lighting repairs
Indoor lighting repairs
Security flood light repair
Roof mounted floodlight repair
Rooms and outlets that lose power due to shorts – track down troubleshoot and repair
Bulb & ballast repair
Replacement bulbs and ballasts
Commercial light service
An electrical contractorserving Sacramento, CA.  Electric lighting commercial service and repair. Lighting contractor replaces bulbs and ballasts in parking lot pole lights. Sacramento electrician servicing commercial pole lights, outdoor lighting, and commercial wiring. Commercial lighting contractor in Sacramento maintains outdoor lighting.  Licensed Sacramento residential and commercial electrician since 1975.  Electric Man serves Sacramento, Roseville, Citrus Heights, Rocklin, Folsom and all surrounding areas. Call Electric Man for Electric lighting maintenance and repair work.
Electric Man Electrician & Commercial Lighting Services
Call: (916) 470-9507